Publications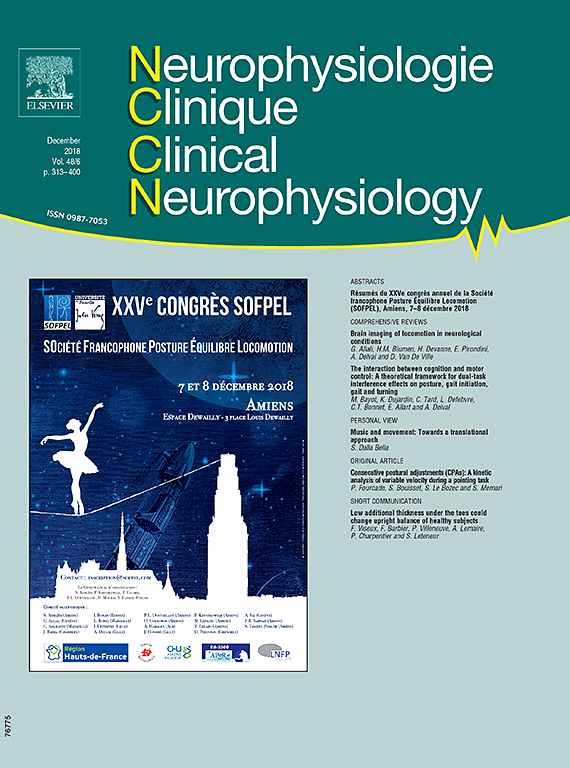 Hospital production cost of transcranial direct current stimulation (tDCS) in the treatment of depression
Sauvaget A, Tostivint A, Etcheverrigaray F, Pichot A, Dert C, Schirr-Bonnais S, Clouet J, Sellal O, Mauduit N, Leux C, Cabelguen C, Bulteau S, Riche VP

Neurophysiol Clin. 2018 Nov 27 - Download full text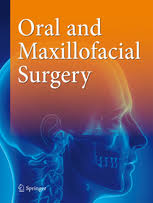 The "European Mandibular Angle" Research Project: The Epidemiologic Results From a Multicenter European Collaboration.
Brucoli M, Boffano P, Pezzana A, Benech A, Corre P, Bertin H, Pechalova P, Pavlov N, Petrov P, Tamme T, Kopchak A, Romanova A, Shuminsky E, Dediol E, Tarle M, Konstantinovic VS, Jelovac D, Karagozoglu KH, Forouzanfar T

J Oral Maxillofac Surg. 2018 Dec 27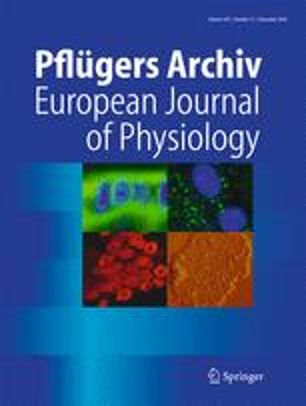 Expression and function of Slc34 sodium-phosphate co-transporters in skeleton and teeth
Beck L

Pflugers Arch. 2018 Dec 3 - Download full text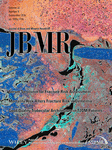 PiT1/Slc20a1 is required for endoplasmic reticulum homeostasis, chondrocyte survival and skeletal development
Couasnay G, Bon N, Devignes CS, Sourice S, Bianchi A, Véziers J, Weiss P, Elefteriou F, Provot S, Guicheux J, Beck-Cormier S, Beck L

J Bone Miner Res. 2018 Oct 22 - Download full text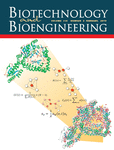 Extracellular hemoglobin combined with an O2 -generating material overcomes O2 limitation in the bioartificial pancreas
Mouré A, Bacou E, Bosch S, Jegou D, Salama A, Riochet D, Gauthier O, Blancho G, Soulillou JP, Poncelet D, Olmos E, Bach JM, Mosser M

Biotechnol Bioeng. 2018 Dec 29 - Download full text
Continuous Direct Left Atrial Pressure During MitraClip Therapy: One Key to Clinical Success?
Guérin P

JACC Cardiovasc Interv. 2018 Dec 21 - Download full text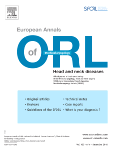 Outpatient management in plastic and reconstructive head and neck surgery in France
Malard O, Michel G, Espitalier F

Eur Ann Otorhinolaryngol Head Neck Dis. 2018 - Download full text
Proceedings of the signature series symposium "cellular therapies for orthopaedics and musculoskeletal disease proven and unproven therapies-promise, facts and fantasy," international society for cellular therapies, montreal, canada, may 2, 2018
Piuzzi NS, Dominici M, Long M, Pascual-Garrido C, Rodeo S, Huard J, Guicheux J, McFarland R, Goodrich LR, Maddens S, Robey PG, Bauer TW, Barrett J, Barry F, Karli D, Chu CR, Weiss DJ, Martin I, Jorgensen C, Muschler GF

Cytotherapy. 2018 Oct 10. - Download full text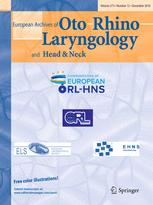 Prospective, randomized, controlled, open-label study to compare efficacy of a mineral-rich solution vs normal saline after complete ethmoidectomy
de Gabory L, Escabasse V, Boudard P, de Bonnecaze G, Rumeau C, Jankowski R, Debry C, Morinière S, Merino B, Mortuaire G, Malard O, Bordenave L

Eur Arch Otorhinolaryngol. 2018 Dec 8 - Download full text
Assessment of swallowing function after circumferential pharyngolaryngectomy. A multicenter study by the GETTEC group
Morinière S, Gorphe P, Espitalier F, Blanchard D, Fakhry N, Saroul N, Bach C, Dufour X, Fuchsmann C, Vergez S, Albert S

Eur Ann Otorhinolaryngol Head Neck Dis. 2018 Oct 25 - Download full text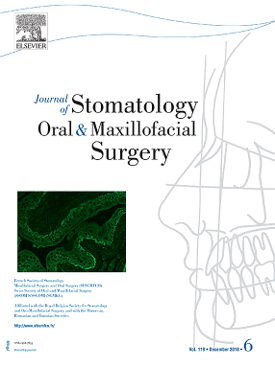 Surgical approach of isolated fracture of the anterior wall of the frontal sinus: the upper eyelid incision
Bourry M, Oliver C, Maalouf J, Corre P, Bertin H

J Stomatol Oral Maxillofac Surg. 2018 Nov 26 - Download full text
Water dynamics in silanized hydroxypropyl methylcellulose based hydrogels designed for tissue engineering
Buchtová N, D'Orlando A, Judeinstein P, Chauvet O, Weiss P, Le Bideau J

Carbohydr Polym. 2018 Dec 15;202:404-408 - Download full text
Periimplantitis and Implant Body Roughness: A Systematic Review of Literature
Jordana F, Susbielles L, Colat-Parros J

Implant Dent. 2018 Dec;27(6):672-681
In situ photochemical crosslinking of hydrogel membrane for guided tissue generation
P. Chichiricco, R. Riva, J.M. Thomassin, J. Lesoeur, X. Struillou, C. Le Visage, C. Jérôme, P. Weiss

Dental Materials 3238; 2018 - Download full text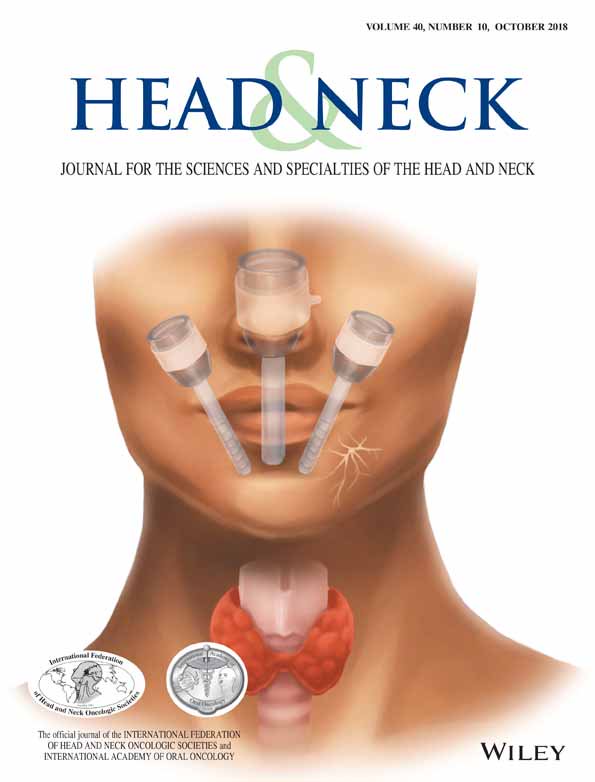 Salivary duct carcinoma: A prospective multicenter study of 61 cases of the Réseau d'Expertise Français des Cancers ORL Rares
Villepelet A, Lefèvre M, Verillaud B, Janot F, Garrel R, Vergez S, Bertolus C, Malard O, de Gabory L, Mauvais O, Baujat B; REFCOR members

Head Neck. 2018 Nov 13 - Download full text
Oncological and functional outcomes of trans-oral robotic surgery for pyriform sinus carcinoma: A French GETTEC group study
Mazerolle P, Philouze P, Garrel R, Aubry K, Morinière S, El Bedoui S, Ton Van J, Ferron C, Malard O, Jegoux F, Berard E, Vergez S

Oral Oncol. 2018 Nov;86:165-170 - Download full text
US-guided temporomandibular joint injection: validation of an in-plane longitudinal approach
Champs B, Corre P, Hamel A, Laffite CD, Le Goff B

J Stomatol Oral Maxillofac Surg. 2018 Nov 6 - Download full text
Multidisciplinary Clinical Management of a Localized Aggressive Periodontitis diagnosed in a Child with Glanzmann's Thrombasthenia
Prud'homme T, Roy E, Soueidan A, Fouassier M, Dajean-Trutaud S, Badran Z

Int J Clin Pediatr Dent. 2018 Jul-Aug;11(4):344-348 - Download full text
Position paper of French Interventional Group (GACI) for TAVI in France in 2018
Benamer H, Auffret V, Cayla G, Chevalier B, Dupouy P, Eltchaninoff H, Gilard M, Guerin P, Iung B, Koning R, Monsegu J, Lantelme P, Le Breton H, Lefèvre T, Verhoye JP, Commeau P, Motreff P

Ann Cardiol Angeiol (Paris). 2018 Oct 27 - Download full text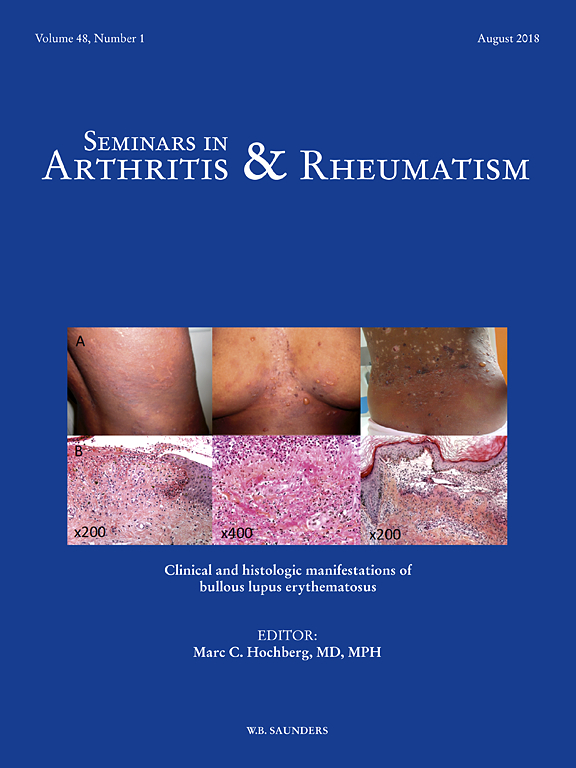 Characteristics and clinical outcomes after treatment of a national cohort of PCR-positive Lyme arthritis
Grillon A, Scherlinger M, Boyer PH, De Martino S, Perdriger A, Blasquez A, Wipff J, Korganow AS, Bonnard C, Cantagrel A, Eyer D, Guérin F, Monteiro I, Woehl JM, Moreau P, Pennaforte JL, Lechevallier J, Bastides F, Colombey A, Imbert I, Maugars Y, Gicquel P, Cuchet F, Brax M, Sibilia J, Zilliox L, Barthel C, Arnaud L, Jaulhac B

Semin Arthritis Rheum. 2018 Sep 28. pii: S0049-0172(18)30424-4 - Download full text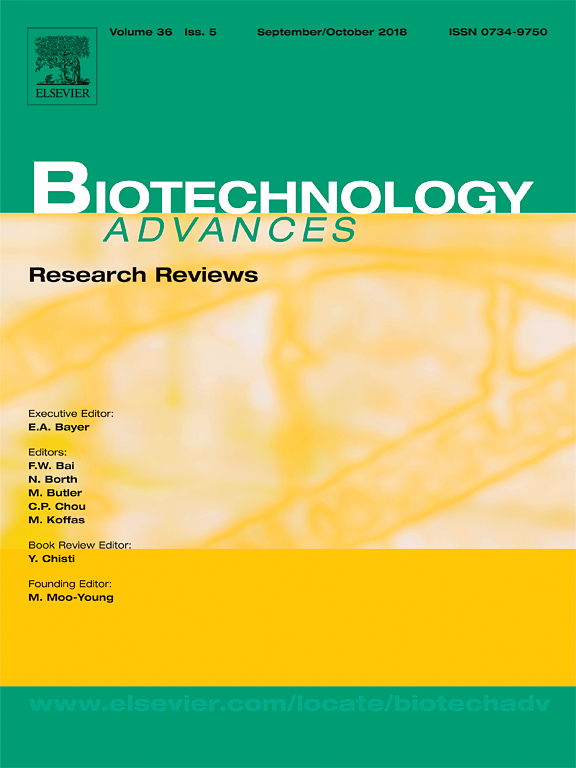 State of art and limitations in genetic engineering to induce stable chondrogenic phenotype
Graceffa V, Vinatier C, Guicheux J, Evans CH, Stoddart M, Alini M, Zeugolis DI

Biotechnol Adv. 2018 Jul 13 - Download full text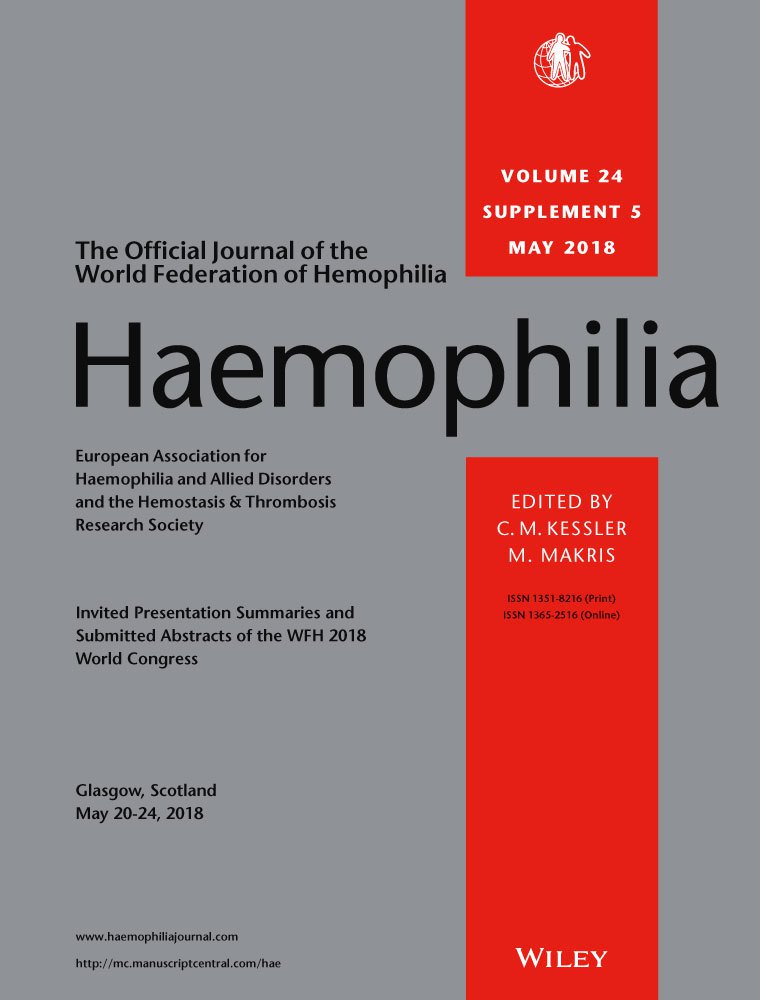 Clinical relevance of 3D gait analysis in patients with haemophilia
Fouasson-Chailloux A, Maugars Y, Vinatier C, Trossaert M, Menu P, Rannou F, Guicheux J, Dauty M

Haemophilia. 2018 Jul 10. - Download full text
The Negative Hawthorne Effect: Explaining Pain Overexpression.
Berthelot JM1, Nizard J2, Maugars Y

Joint Bone Spine.2018 Oct 11.
Heterozygous loss-of-function variants of MEIS2 cause a triad of palatal defects, congenital heart defects, and intellectual disability
Verheije R, Kupchik GS, Isidor B, Kroes HY, Lynch SA, Hawkes L, Hempel M, Gelb BD, Ghoumid J, D'Amours G, Chandler K, Dubourg C, Loddo S, Tümer Z, Shaw-Smith C, Nizon M, Shevell M, Van Hoof E, Anyane-Yeboa K, Cerbone G, Clayton-Smith J, Cogné B, Corre P, Corveleyn A, De Borre M, Hjortshøj TD, Fradin M, Gewillig M, Goldmuntz E, Hens G, Lemyre E, Journel H, Kini U, Kortüm F, Le Caignec C, Novelli A, Odent S, Petit F, Revah-Politi A, Stong N, Strom TM, van Binsbergen E; DDD study, Devriendt K, Breckpot J

Eur J Hum Genet. 2018 Oct 5
Morphological and Biomechanical Consequences of Post-Dilatation Following Transcatheter Aortic Valve Replacement: A Pilot Study
Huchet F, Guerin P, Letocart V, Manigold T, Jordana F

JACC Cardiovasc Interv. 2018 Oct 8;11(19):2017-2018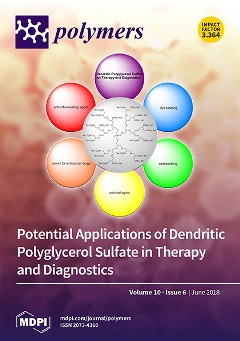 A Cellulose/Laponite Interpenetrated Polymer Network (IPN) Hydrogel: Controllable Double-Network Structure with High Modulus
Fan Xie, Cécile Boyer, Victor Gaborit, Thierry Rouillon, Jérôme Guicheux, Jean-François Tassin, Valérie Geoffroy, Gildas Réthoré and Pierre Weiss

Polymers 2018, 10(6), 634 - Download full text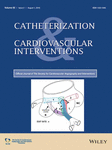 Standardized bench test evaluation of coronary stents: Biomechanical characteristics
Bonin M, Guerin P, Olive JM, Jordana F, Huchet F

Catheter Cardiovasc Interv. 2018 Sep 30. - Download full text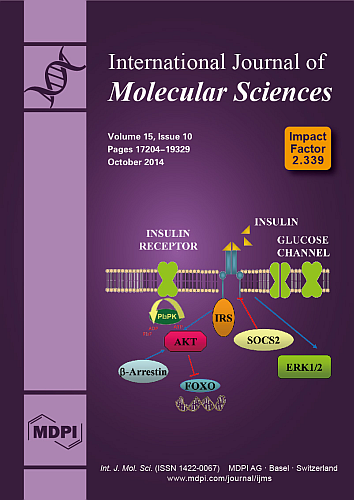 Application of millifluidics to encapsulate and support viable human mesenchymal stem cells in a polysaccharide hydrogel
Fabien Nativel, Denis Renard, Fahd Hached, Pierre-Gabriel Pinta, Cyril D'Arros, Pierre Weiss, Catherine Le Visage, Jérôme Guicheux, Aurélie Billon-Chabaud, Gael Grimandi

Int. J. Mol. Sci. 2018, 19(7), 1952 - Download full text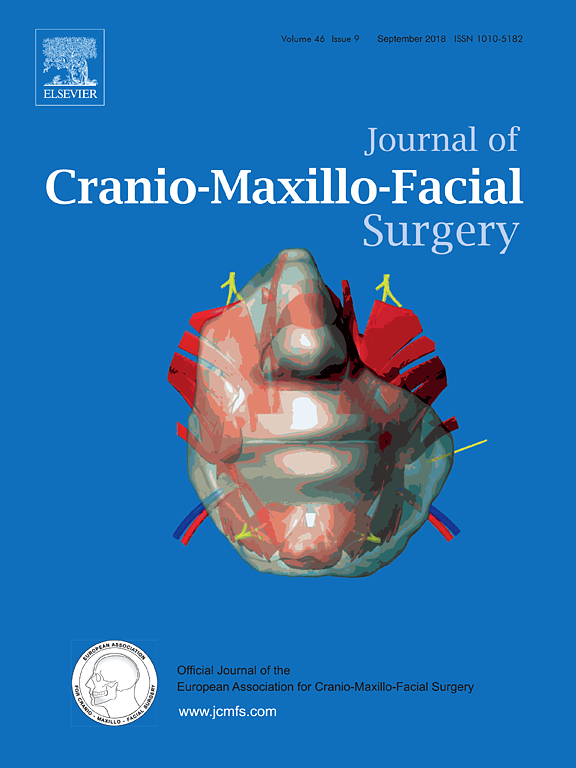 Structural comparison of hemifacial microsomia mandible in different age groups by three-dimensional skeletal unit analysis
Kim BC, Bertin H, Kim HJ, Kang SH, Mercier J, Perrin JP, Corre P, Lee SH

J Craniomaxillofac Surg.2018 Aug 23 - Download full text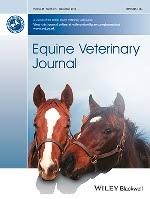 Fracture of the medial intercondylar eminence of the tibia in horses treated by arthroscopic fragment removal (21 horses)
Rubio-Martínez LM, Redding WR, Bladon B, Wilderjans H, Payne RJ, Tessier C, Geffroy O, Parker R, Bell C, Collingwood FA

Equine Vet J. 2018 Jan;50(1):60-64 - Download full text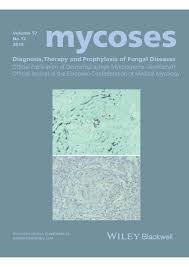 PCR-based detection of Aspergillus fumigatus and absence of azole resistance due to TR34 /L98H in a french multicenter cohort of 137 patients with fungal rhinosinusitis
Morio F, Dannaoui E, Chouaki T, Cateau E, Malard O, Bonfils P, Page C, Dufour X, Cottrel C, Erwan T, Lavergne RA, Le Pape P

Mycoses. 2018 Jan;61(1):30-34 - Download full text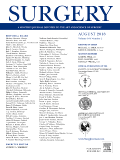 Does intraoperative neuromonitoring of recurrent nerves have an impact on the postoperative palsy rate? Results of a prospective multicenter study
Mirallié É, Caillard C, Pattou F, Brunaud L, Hamy A, Dahan M, Prades M, Mathonnet M, Landecy G, Dernis HP, Lifante JC, Sebag F, Jegoux F, Babin E, Bizon A, Espitalier F, Durand-Zaleski I, Volteau C, Blanchard C

Surgery. 2018 Jan;163(1):124-129 - Download full text
Clinical and economic evaluation of minimally invasive cartilaginous palisade myringoplasty
Michel G, Espitalier F, Boyer J, Malard O, Bordure P

Acta Otolaryngol. 2018 Jan;138(1):10-15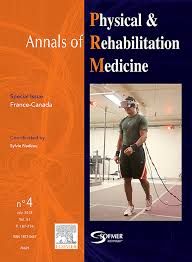 Prosthetic joint infection with pseudo-tumoral aspect due to Mycobacterium bovis infection after Bacillus-Calmette-Guerin therapy
Metayer B, Menu P, Khatchatourian L, Preuss P, Dauty M, Fouasson-Chailloux A

Ann Phys Rehabil Med. 2018 Jan;61(1):62-64 - Download full text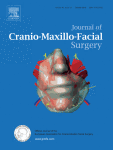 Quality of life and nasal splints after primary cleft lip and nose repair: Prospective assessment of information and tolerance
Laponite nanoparticle-associated silated hydroxypropylmethyl cellulose as an injectable reinforced interpenetrating network hydrogel for cartilage tissue engineering
Phosphate (Pi)-regulated heterodimerization of the high-affinity sodium-dependent Pi transporters PiT1/Slc20a1 and PiT2/Slc20a2 underlies extracellular Pi sensing independently of Pi uptake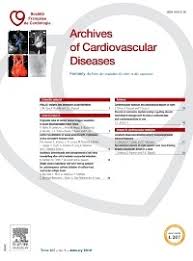 Could anticoagulation avoid bioprosthesis subclinical thrombosis in patients undergoing transcatheter aortic valve replacement?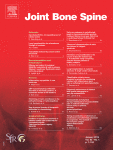 Stretching of roots contributes to the pathophysiology of radiculopathies
The use of laser Doppler flowmetry to evaluate oral soft tissue blood flow in humans: A review.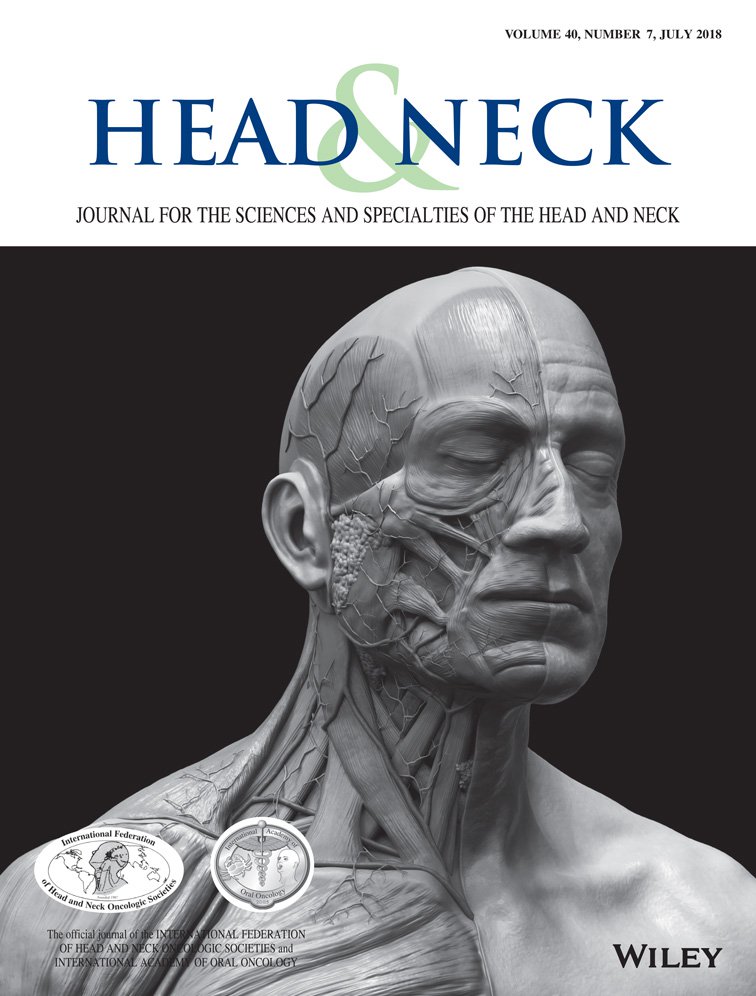 Oncologic outcomes with transoral robotic surgery for supraglottic squamous cell carcinoma: Results of the French Robotic Surgery Group of GETTEC
Outcomes of functional treatment versus open reduction and internal fixation of condylar mandibular fracture with articular impact: A retrospective study of 83 adults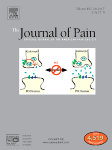 Pain Management After Bone Reconstruction Surgery Using an Analgesic Bone Cement: A Functional Noninvasive In Vivo Study Using Gait Analysis
Estimation of the diagnostic accuracy of clinical parameters for monitoring peri-implantitis progression: An experimental canine study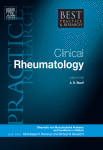 Biomaterial-assisted cell therapy in osteoarthritis: From mesenchymal stem cells to cell encapsulation
Delivery systems of local anesthetics in bone surgery: are they efficient and safe?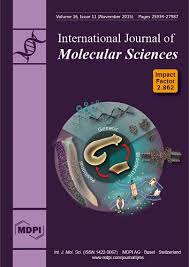 Understanding the Progression of Bone Metastases to Identify Novel Therapeutic Targets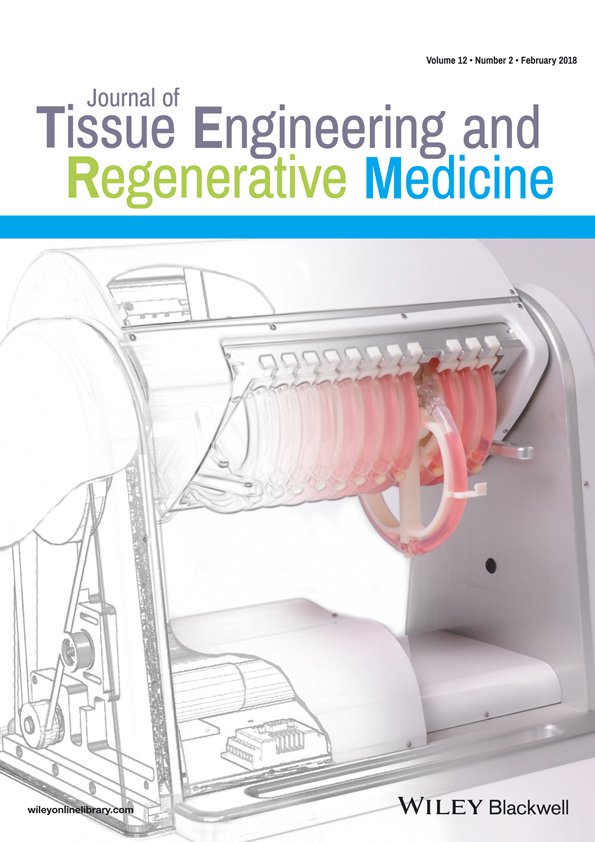 Gallium enhances reconstructive properties of a calcium phosphate bone biomaterial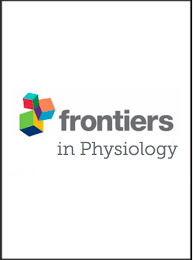 Role of the Inflammation-Autophagy-Senescence integrative network in Osteoarthritis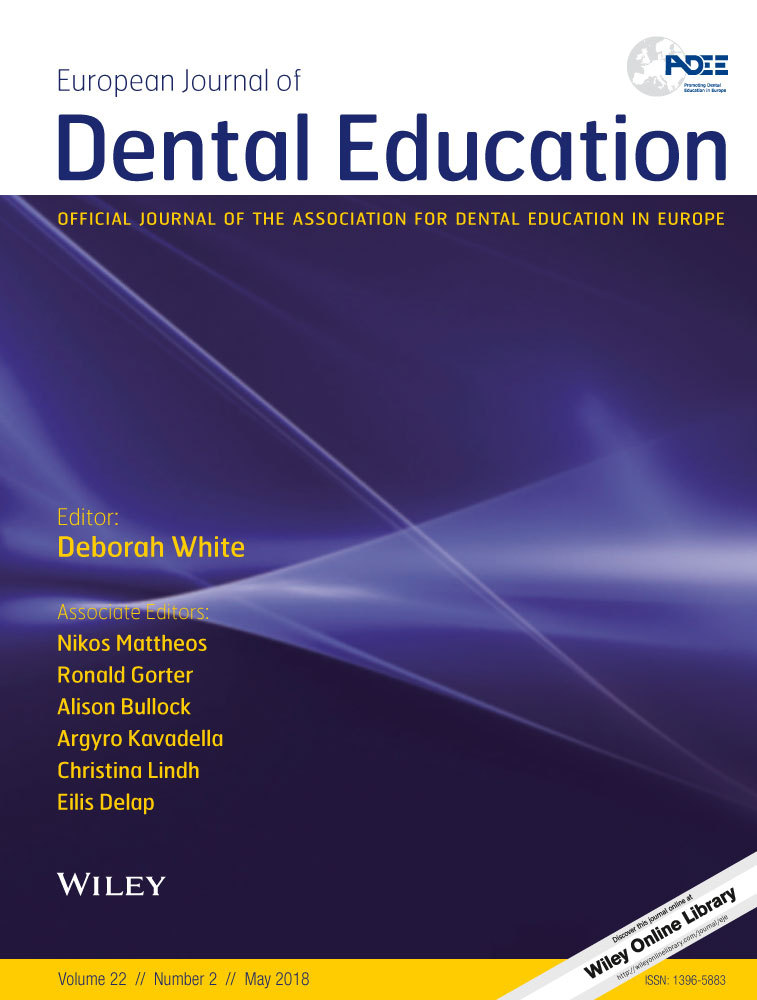 High-fidelity simulation in training dental students for medical life-threatening emergency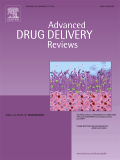 Intervertebral disc regeneration: from cell therapy to the development of novel bioinspired endogenous repair strategies
Phosphate-dependent FGF23 secretion is modulated by PiT2/Slc20a2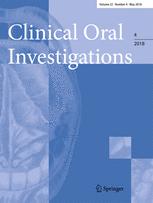 How frequent does peri-implantitis occur? A systematic review and meta-analysis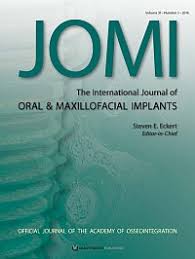 What is the Impact of Epstein-Barr Virus in Peri-implant Infection?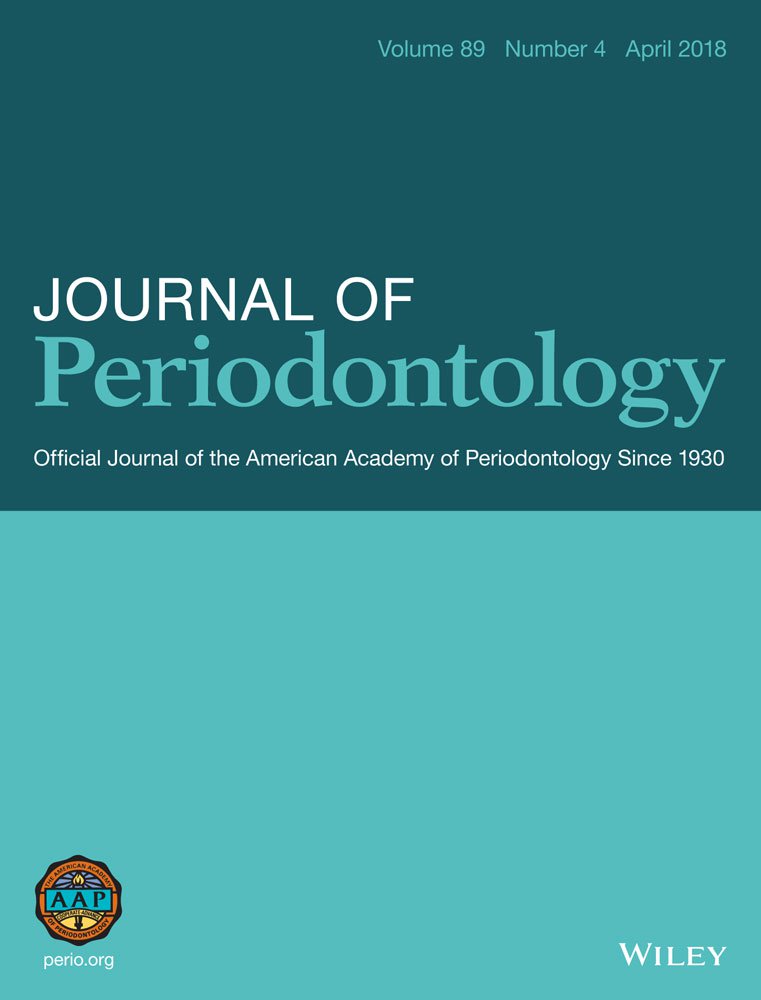 Diagnostic accuracy of clinical parameters to monitor peri-implant conditions: A matched case-control study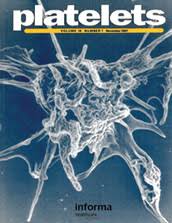 Platelet concentrates for bone regeneration: Current evidence and future challenges
Determination of the predictive clinical parameters to diagnose chronic exertional compartment syndrome
A nationwide survey of French dentists' knowledge and implementation of current guidelines for antibiotic prophylaxis of infective endocarditis in patients with predisposing cardiac conditions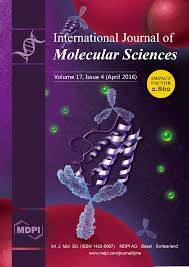 Understanding the Progression of Bone Metastases to Identify Novel Therapeutic Targets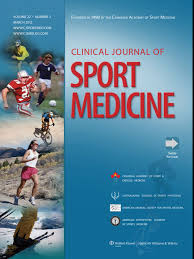 Hamstring Muscle Injury Prediction by Isokinetic Ratios Depends on the Method Used.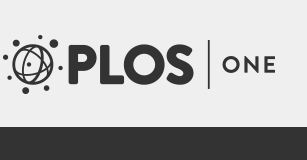 B cell subset distribution is altered in patients with severe periodontitis
What is the interest of PMR after massive surgery for lower-limb sarcoma?
Oro-dental phenotype in patients with RUNX2 duplication
Assessing glucose and oxygen diffusion in hydrogels for the rational design of 3D stem cell scaffolds in regenerative medicine

Cutoffs of isokinetic strength ratio and hamstring strain prediction in professional soccer players
Innovative strategies for intervertebral disc regenerative medicine: From cell therapies to multiscale delivery systems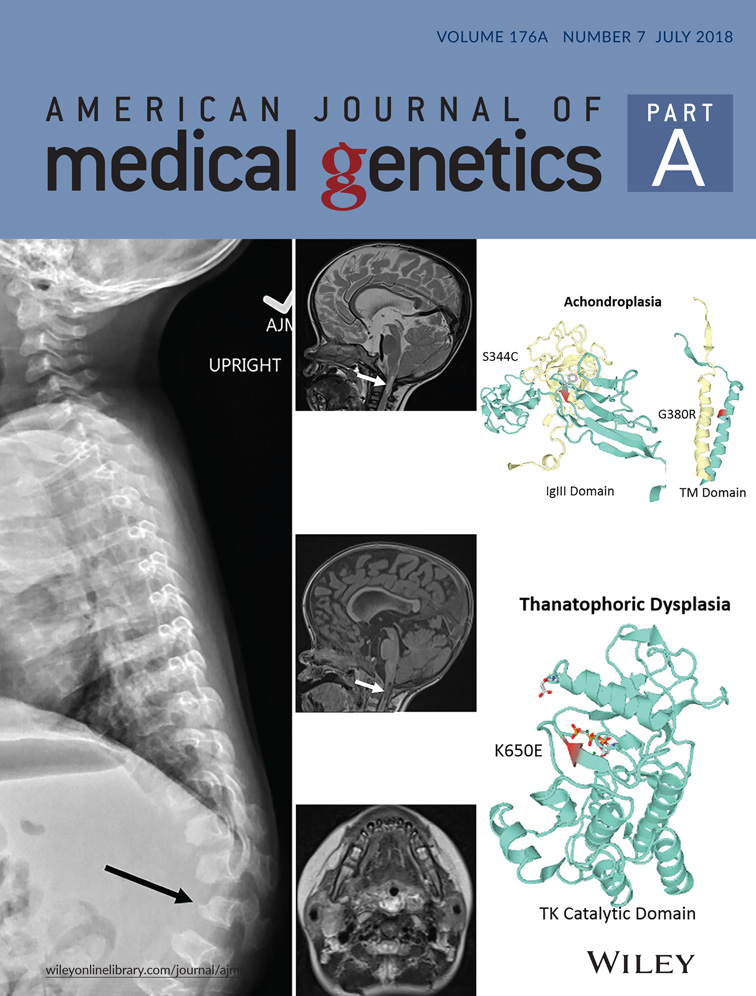 Familial autosomal dominant severe ankyloglossia with tooth abnormalities
Lenormand A, Khonsari R, Corre P, Perrin JP, Boscher C, Nizon M, Pichon O, David A, Le Caignec C, Bertin H, Isidor B

Am J Med Genet A. 2018 Jul;176(7):1614-1617
Skeletal unit construction of rat mandible based on the masticatory muscle anatomy and double microcomputed tomography
Kim HJ, Park KM, Tak HJ, Choi JW, Kang SH, Park W, Bertin H, Corre P, Lee SH

Anat Histol Embryol. 2018 Oct;47(5):417-427
Evaluation of a hydrogel membrane on bone regeneration in furcation periodontal defects in dogs
Struillou X, Fruchet A, Rakic M, Badran Z, Rethore G, Sourice S, Fellah BH, LE Guehennec L, Gauthier O, Weiss P, Soueidan A

Dent Mater J. 2018 Sep 30;37(5):825-834
Twenty Years of Full-Mouth Disinfection: The Past, the Present and the Future
Pockpa AD, Soueidan A, Louis P, Coulibaly NT, Badran Z, Struillou X

Open Dent J. 2018 May 31;12:435-442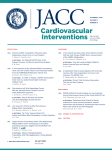 Edwards SAPIEN Transcatheter Pulmonary Valve Implantation: Results From a French Registry
Plessis J, Hascoët S, Baruteau A, Godart F, Le Gloan L, Warin Fresse K, Tahhan N, Riou JY, Guyomarch B, Petit J, Guérin P

JACC Cardiovasc Interv. 2018 Oct 8;11(19):1909-1916
Adhesion, proliferation and osteogenic differentiation of human MSCs cultured under perfusion with a marine oxygen carrier on an allogenic bone substitute
Le Pape F, Richard G, Porchet E, Sourice S, Dubrana F, Férec C, Polard V, Pace R, Weiss P, Zal F, Delépine P, Leize E

Artif Cells Nanomed Biotechnol. 2018 Feb;46(1):95-107
Mis à jour le 27 January 2023 - Christophe DELBASSEZ.