Publications
Topic delivery of analgesics in oral surgery
Gildas Réthoré, Saïd Kimakhe, Alexandra Cloitre, Pierre Weiss and Philippe Lesclous

J Oral Med Oral Surg Volume 25, Number 3, 2019 - Download full text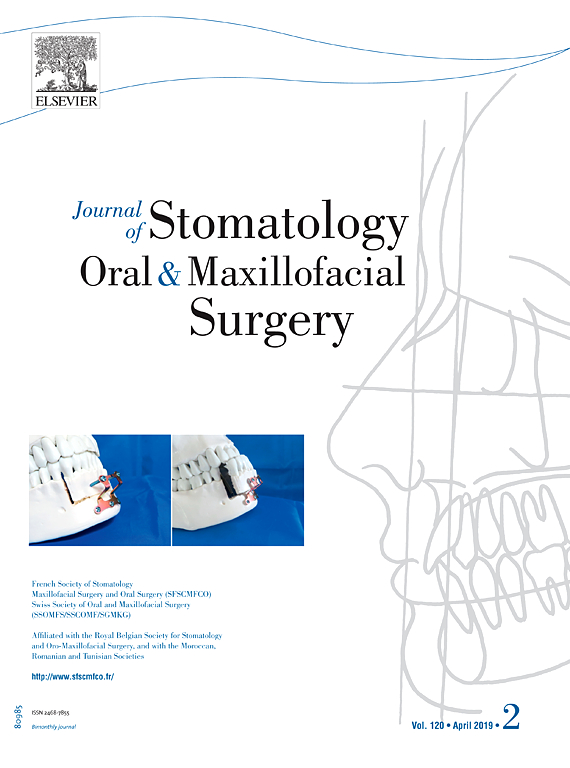 Amlodipine induced gingival overgrowth: a case report
Quenel L, Keribin P, Giran G, Tessier MH, Lesclous P

J Stomatol Oral Maxillofac Surg. 2019 May 2 - Download full text
Prospective evaluation of oral corticosteroid as a predictor of postoperative olfactory recovery after functional endoscopic surgery for nasal polyposis
Rives P, Espitalier F, Michel G, Blanc X, Fortun C, Malard O

Eur Arch Otorhinolaryngol. 2019 Jul 3.
Surgery or Radiotherapy of the Primary Tumor in T1-2 Head and Neck Squamous Cell Carcinoma with Resectable N3 Nodes: A Multicenter GETTEC Study
Carsuzaa F, Thariat J, Gorphe P, Righini C, Cosmidis A, Thureau S, Roge M, De Mones E, Servagi-Vernat S, Tonnerre D, Morinière S, Dugas A, Malard O, Pasquier F, Vergez S, Salleron J, Dufour X

Ann Surg Oncol. 2019 Jul 1
In vivo resorption of injectable apatitic calcium phosphate cements: Critical role of the intergranular microstructure
Le Ferrec M, Mellier C, Lefèvre FX, Boukhechba F, Janvier P, Montavon G, Bouler JM, Gauthier O, Bujoli B

J Biomed Mater Res B Appl Biomater. 2019 Apr 29.
Mandibular bone effects of botulinum toxin injections in masticatory muscles in adult.
Kahn A, Kün-Darbois JD, Bertin H, Corre P, Chappard D

IOral Surg Oral Med Oral Pathol Oral Radiol. 2019 Mar 20 - Download full text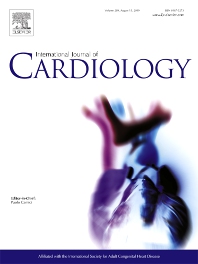 Optimal balloon positioning for the proximal optimization technique? An experimental bench study
Dérimay F, Rioufol G, Nishi T, Kobayashi Y, Fearon WF, Veziers J, Guérin P, Finet G

Int J Cardiol. 2019 May 18
Prevalence and characteristics of HPV-driven oropharyngeal cancer in France
Mirghani H, Bellera C, Delaye J, Dolivet G, Fakhry N, Bozec A, Garrel R, Malard O, Jegoux F, Maingon P, Sarini J, Noel G, Duflo S, Temam S, Lefebvre JL, Costes-Martineau V

Cancer Epidemiol. 2019 May 31;61:89-94
In vitro cytotoxic effects of secondary metabolites of DEHP and its alternative plasticizers DINCH and DINP on a L929 cell line
Eljezi T, Pinta P, Nativel F, Richard D, Pinguet J, Roy O, Sautou V, Grimandi G, Moreau E

Int J Hyg Environ Health. 2019 Apr;222(3):583-589 - Download full text
In vitro and in vivo evaluation of an electrospun-aligned microfibrous implant for Annulus fibrosus repair
Gluais M, Clouet J, Fusellier M, Decante C, Moraru C, Dutilleul M, Veziers J, Lesoeur J, Dumas D, Abadie J, Hamel A, Bord E, Chew SY, Guicheux J, Le Visage C

Biomaterials. 2019 Jun;205:81-93 - Download full text
Intraoperative imaging and navigation with mobile cone-beam CT in maxillofacial surgery
Goguet Q, Lee SH, Longis J, Corre P, Bertin H

Oral Maxillofac Surg. 2019 May 16
Reproducibility assessment of Delaire cephalometric analysis using reconstructions from computed tomography
Debelmas A, Ketoff S, Lanciaux S, Corre P, Friess M, Khonsari RH

J Stomatol Oral Maxillofac Surg. 2019 May 2. - Download full text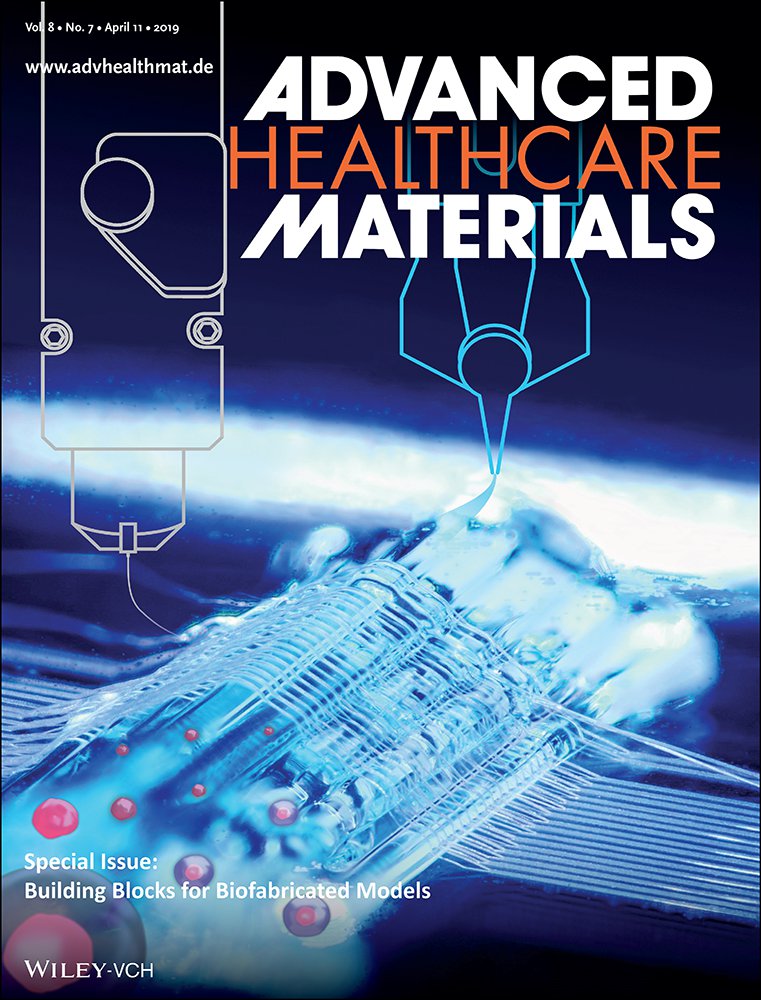 Optimized Bioactive Glass: the Quest for the Bony Graft
Granel H, Bossard C, Nucke L, Wauquier F, Rochefort GY, Guicheux J, Jallot E, Lao J, Wittrant Y

Adv Healthc Mater. 2019 Apr 3:e1801542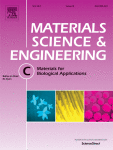 Synthesis of calcium-deficient hydroxyapatite nanowires and nanotubes performed by template-assisted electrodeposition
Beaufils S, Rouillon T, Millet P, Le Bideau J, Weiss P, Chopart JP, Daltin AL

Mater Sci Eng C Mater Biol Appl. 2019 May;98:333-346 - Download full text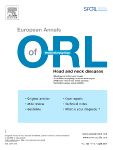 Intraoperative bacterial analysis in nasal polyposis: Clinical and functional impact
Gendre A, Rives P, Michel G, Boutoille D, Espitalier F, Malard O

Eur Ann Otorhinolaryngol Head Neck Dis. 2019 Mar 12 - Download full text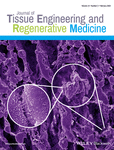 Beta tricalcium phosphate ceramic triggers fast and robust bone formation by human mesenchymal stem cells
Pereira RC, Benelli R, Canciani B, Scaranari M, Daculsi G, Cancedda R, Gentili C

J Tissue Eng Regen Med. 2019 Feb 27 - Download full text
Autosomal recessive Treacher Collins syndrome due to POLR1C mutations: Report of a new family and review of the literature
Ghesh L, Vincent M, Delemazure AS, Boyer J, Corre P, Perez F, Geneviève D, Laplanche JL, Collet C, Isidor B

Am J Med Genet A. 2019 Apr 8
Are corticosteroid injections needed after needling and lavage of calcific tendinitis? Randomised, double-blind, non-inferiority trial
Darrieutort-Laffite C, Varin S, Coiffier G, Albert JD, Planche L, Maugars Y, Cormier G, Le Goff B

Ann Rheum Dis. 2019 Apr 11
The "European Mandibular Angle" research project: the analysis of complications after unilateral angle fractures
Brucoli M, Boffano P, Pezzana A, Benech A, Corre P, Bertin H, Pechalova P, Pavlov N, Petrov P, Tamme T, Kopchak A, Romanova A, Shuminsky E, Dediol E, Tarle M, Konstantinovic VS, Jelovac D, Karagozoglu KH, Forouzanfar T

Oral Surg Oral Med Oral Pathol Oral Radiol. 2019 Feb 28 - Download full text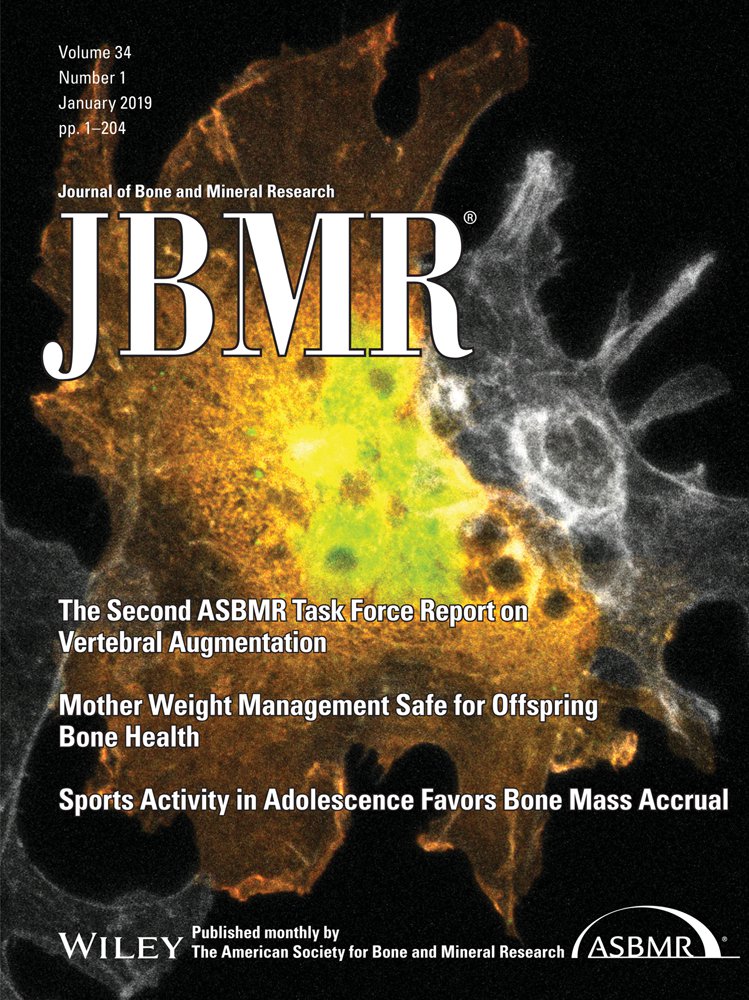 Slc20a2, encoding the phosphate transporter PiT2, is an important genetic determinant of bone quality and strength
Beck-Cormier S, Lelliott CJ, Logan JG, Lafont DT, Merametdjian L, Leitch VD, Butterfield NC, Protheroe HJ, Croucher PI, Baldock PA, Gaultier-Lintia A, Maugars Y, Nicolas G, Banse C, Normant S, Magne N, Gérardin E, Bon N, Sourice S, Guicheux J, Beck L, Williams GR, Bassett JHD

J Bone Miner Res. 2019 Feb 5 - Download full text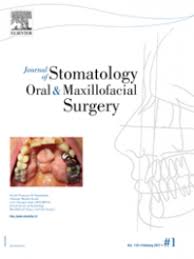 Comparing "intra operative" tissue engineering strategies for the repair of craniofacial bone defects
Hivernaud V, Grimaud F, Guicheux J, Portron S, Pace R, Pilet P, Sourice S, Wuillem S, Bertin H, Roche R, Espitalier F, Weiss P, Corre P

J Stomatol Oral Maxillofac Surg. 2019 Jan 11 - Download full text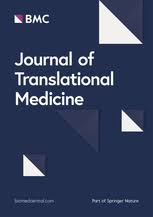 Jaw osteosarcoma models in mice: first description
Bertin H, Guilho R, Brion R, Amiaud J, Battaglia S, Moreau A, Brouchet-Gomez A, Longis J, Piot B, Heymann D, Corre P, Rédini F

J Transl Med. 2019 Feb 27;17(1):56 - Download full text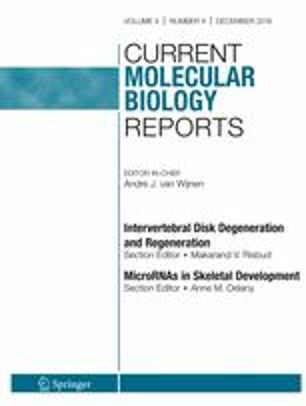 Animal models of phosphorus homeostasis
Beck L and Sitara D

Current Molecular Biology Reports pp 1–14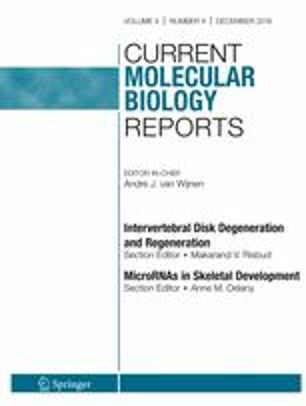 Interplay Between FGF23, Phosphate, and Molecules Involved in Phosphate Sensing
Nina Bon, Sarah Beck-Cormier, Laurent Beck

Current Molecular Biology Reports pp 1–7
A comparative profitability analysis of transcatheter versus surgical aortic valve replacement in a high-volume French hospital
Huchet F, Chan-Peng J, d'Acremont F, Guerin P, Grimandi G, Roussel JC, Plessis J, Letocart V, Senage T, Manigold T

Health Econ Rev. 2019 Feb 14;9(1):6 - Download full text
The "European zygomatic fracture" research project: The epidemiological results from a multicenter European collaboration
Brucoli M, Boffano P, Broccardo E, Benech A, Corre P, Bertin H, Pechalova P, Pavlov N, Petrov P, Tamme T, Kopchak A, Hresko A, Shuminsky E, Dediol E, Tarle M, Konstantinovic VS, Petrovic M, Holmes S, Karagozoglu KH, Forouzanfar T

J Craniomaxillofac Surg. 2019 Jan 30 - Download full text
Microcarriers Based on Glycosaminoglycan-Like Marine Exopolysaccharide for TGF-β1 Long-Term Protection
Agata Zykwinska, Mélanie Marquis, Mathilde Godin, Laëtitia Marchand,Corinne Sinquin, Catherine Garnier, Camille Jonchère, Claire Chédeville, Catherine Le Visage, Jérôme Guicheux, Sylvia Colliec-Jouault and Stéphane Cuenot

Mar. Drugs 2019, 17(1), 65 - Download full text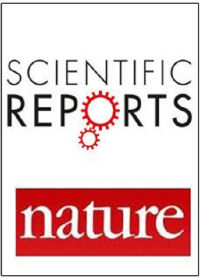 Heparan Sulfate Mimetics: A New Way to Optimize Therapeutic Effects of Hydrogel-Embedded Mesenchymal Stromal Cells in Colonic Radiation-Induced Damage
Lara Moussa, Christelle Demarquay, Gildas Réthoré, Mohamed Amine Benadjaoud, Fernando Siñeriz, Girish Pattapa, Jérôme Guicheux, Pierre Weiss, Denis Barritault & Noëlle Mathieu

Scientific Reportsvolume 9, Article number: 164 (2019) - Download full text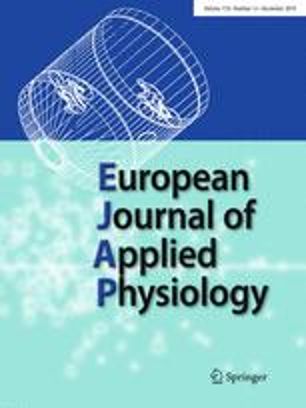 Jumper's knee mechanical consequences in professional basketball players: the "Camel's Back curve"
Dauty M, Menu P, Garraud T, Mesland O, Berlivet T, Metayer B, Fouasson-Chailloux A

Eur J Appl Physiol. 2019 Jan 4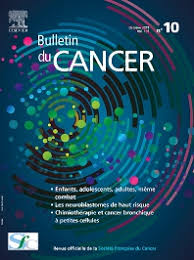 Update of the recommendations of good clinical practice for the use of PET in oncology
Salaün PY, Abgral R, Malard O, Querellou-Lefranc S, Quere G, Wartski M, Coriat R, Hindie E, Taieb D, Tabarin A, Girard A, Grellier JF, Brenot-Rossi I, Groheux D, Rousseau C, Deandreis D, Alberini JL, Bodet-Milin C, Itti E, Casasnovas O, Kraeber-Bodere F, Moreau P, Philip A, Balleyguier C, Lucian A, Cachin F

Bull Cancer. 2019 Jan 22.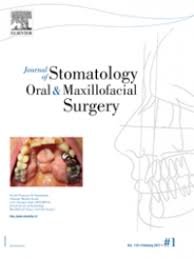 Associated relaps factors in Le Fort I osteotomy. A retrospective study of 54 cases.
Marion F, Mercier JM, Odri GA, Perrin JP, Longis J, Corre P, Helios B

J Stomatol Oral Maxillofac Surg. 2019 Jan 12
Pain catastrophising worsens RAPID3 in all rheumatologic conditions
Berthelot JM, Bart G, Darrieutort-Lafitte C, Le Goff B, Guillot P, Glémarec J, Maugars Y

Clin Exp Rheumatol. 2019 Jan 4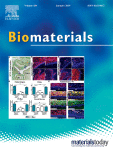 Chasing Chimeras – The elusive stable chondrogenic phenotype
Valeria Graceffa, Claire Vinatier, Jerome Guicheux, Martin Stoddart, Mauro Alini,Dimitrios I. Zeugolis

Biomaterials Volume 192, February 2019, Pages 199-225 - Download full text
Mis à jour le 16 August 2019 par Valérie PECQUERET.